Optimum D-Tox (Yucca) - 1/2 Oz Bottle
Save 15% Today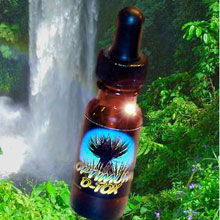 Optimum D-Tox is a whole body systemic (non invasive) cleanser - continually assisting the body to perform as nature intended - and safe to use daily.

It contains phytosaponins - a natural detergent or soap derived from desert plants - 'yucca schidigera'

It helps break up congestion in the intestinal tract and dissolves body wastes and toxins

It helps emulsify tissue wastes and brings them into circulation for the liver to dispose

It helps de-fat the liver and rejuvenates the colon

It is hostile to the parasite and pathogenic (disease causing) bacteria and viruses that flourish in the gut

This daily detox process helps eliminate the cause of most chronic and degenerative challenges and puts the body in the proper posture for assimilating nutrients required to sustain 'optimum' health. It also enhances the assimilation of any other oral treatment or supplement taken.

According to recent articles published in The New England Journal of Medicine, we now know that ordinary bacterial infections such as sinus infections, urinary tract infections, bronchitis, periodontal (gum) disease and stomach ulcers can be contributing factors to heart disease. Chronic infections may triple the risk of atherosclerosis, even in people that haven't the well - known risk factors - such as high cholesterol, high blood pressure, obesity or diabetes. The largest immunological organ of the body is the intestine. Almost half of the intestine is involved in immunity. The digestive system is the major entry way for bacteria and other organisms that potentially create infections and threaten our health.

With a strong and balanced immune system, the body can quickly identify and destroy invading and dangerous organisms before they can cause damage. Studies confirm that numerous degenerative diseases grow, spread and thrive in a weakened or out of balance immune system.

Optimum D-Tox - acts favorably on the flora organisms in the intestines - enhancing the growth of friendly bacteria and flushes toxins from the colon. The elimination of harmful toxins and mucus improve the nutrient intake, so then the body's own natural immune factors and antibodies can effectively combat the causes of inflammation, infection and disease.

THE OPTIMUM-D-TOX FORMULATION IS SUPERIOR AND EQUAL TO NONE OTHER OF ITS KIND IN THE MARKETPLACE. THIS IS ACHIEVED BY A VERY UNIQUE - AND EXCLUSIVE PROPRIETARY EXTRACTION PROCESS.

Suggested use: 5-8 drops twice daily - added to purified water or juice.

PORTABLE - 1/2 oz. BOTTLE - 30 DAY SUPPLY - TAKE IT WITH YOU WHEREVER YOU GO!

LISTEN TO YOUR BODY... IS IT CALLING YOU TO CHANGE YOUR HABITS - THE ANSWER COULD BE AS SIMPLE AS ADDING 'OPTIMUM D - TOX' TO YOUR DAILY ROUTINE

What Are Saponins?

Saponins are phytosterol plant derived compounds that inhibit the intestinal absorption of cholesterol - specifically the 'yucca schidigera' species growing in the high deserts of the American southwest and Mexico and used for centuries by natives for food and medicine.

Saponins are 'bile acid sequestrates' Bile acids are compounds used to digest fat that are manufactured by the liver from cholesterol.

Saponins

Saponins bind to cholesterol-containing bile and pathogens - forming molecules too large to be absorbed through the intestinal wall - thus pass through the digestive tract and are excreted. Saponins cause a lowering of body cholesterol by preventing its re-absorption - and increasing its excretion.

Saponins also relieve stress from the body's vital immune system. This enables the body's natural immune factor.
Bestsellers
There are currently no product reviews.
Who's Online
There currently are 8 guests online.